Full Wave Marine is the exclusive Australian Distributor for the Full Wave Audio System from PWC Industries designed for Personal Watercraft, Boats, All Terrain Vehicles and motorcycles.
World Class Audio

FULLY WATERPROOF
NOW SHIPPING!!
Click here to BUY NOW at our on-line store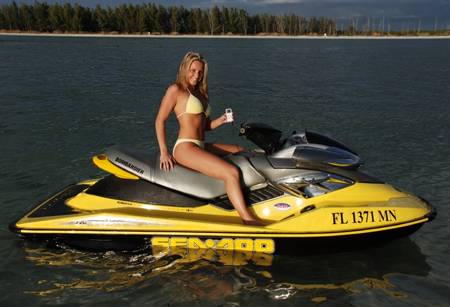 We're happy to announce the latest product made exclusively by
PWC INDUSTRIES INC. and sold exclusively in Australia by Full Wave Marine.
Waterproof Digital Amplifier & Speaker Kits will be available in March '07
With current draw an average of 1.5 Amps and all circuitry
encapsulated in epoxy, it is now possible to enjoy your MP3's
on your Boat, PWC, Motorcycle or ATV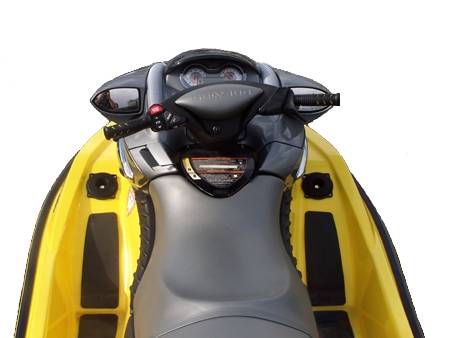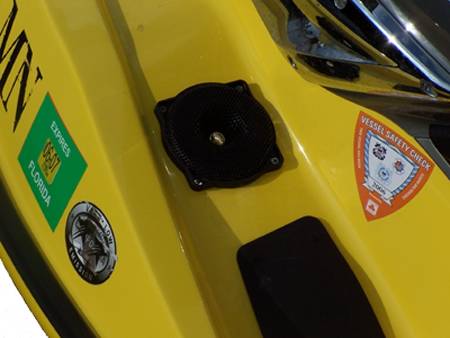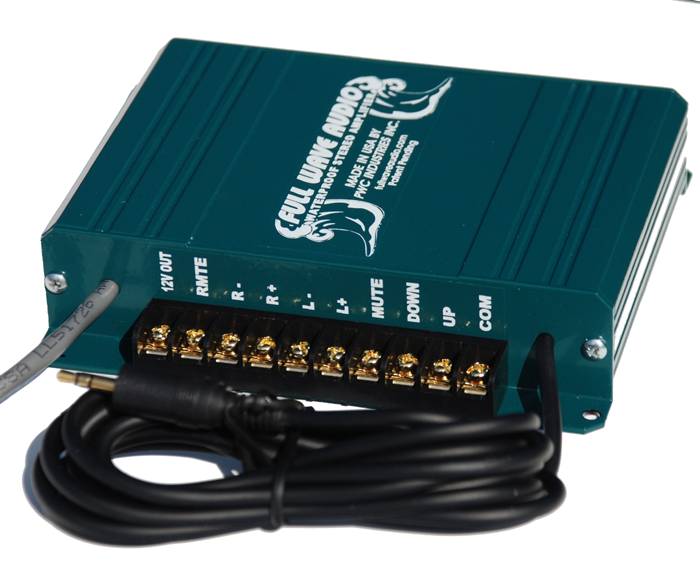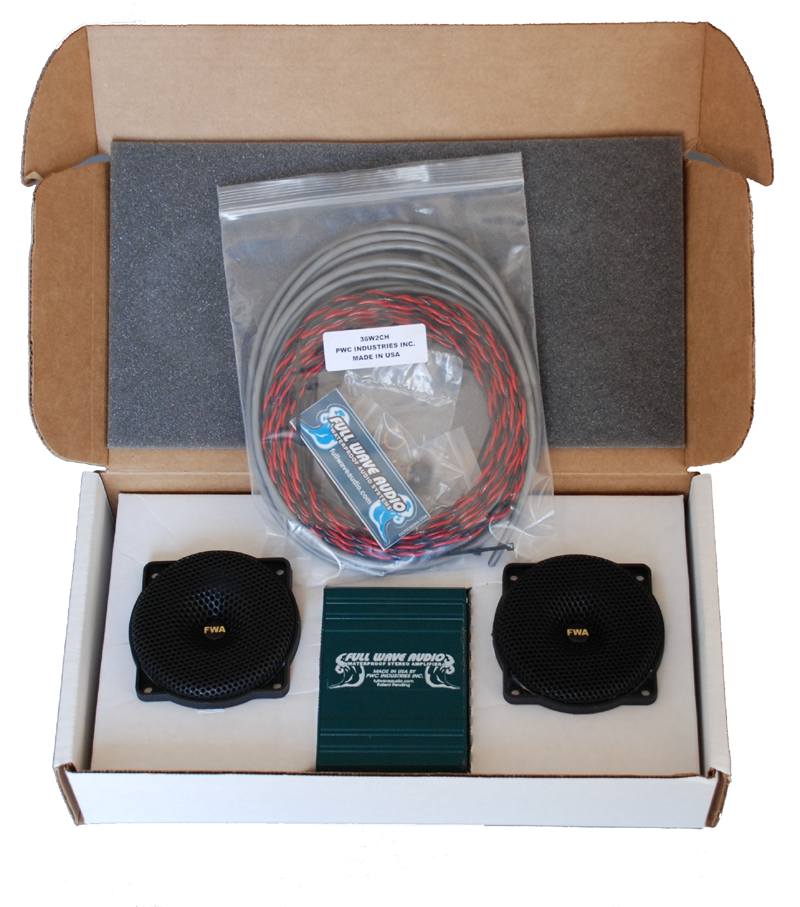 Now its possible to enjoy incredible sound in a harsh environment, even with limited battery capacity. Before now, a traditional amplifier was out of the question for two reasons: It would completely drain your battery in two hours & because it's air cooled, moisture would destroy it. We've designed an audio system that rivals your home theatre, just plug in your MP3 player and crank it up! Our amplifier is custom designed with features for your convenience. A 2 meter cable with gold plated 3.5 mm jack, simply plug into your MP3 player. Remote Control: 8 ft. of wire with sealed switches allows you full control of power on/off, Volume Up/Down, and we also added a Mute feature. The entire unit is encapsulated in epoxy, making it fully waterproof. Class "D" amplification offers 18 watt per channel output, while drawing an average of only 1.5 amp from your battery. This means you can play at least 8 hours and still have sufficient power to start your engine! The input source for our amplifier is a 6 ft. cable with a gold plated 3.5 mm jack which is standard for plugging into an MP3 player. (many submersible cases are available which makes your MP3 player waterproof) In addition, we have a gold plated adapter which allows you to connect it to a typical marine stereo providing it has RCA low level outputs in the back of it. (most do) As an added feature, our amplifier can be turned on remotely by your marine stereo if it has the remote amp feature. To complete the package, a pair of custom made waterproof marine speakers come with each amplifier. We're not talking about typical "water resistant", our speakers are truly waterproof because of sealed voice coils. These speakers are full range and utilize Neodymium magnets for high efficiency. The suspension is a mind blowing 1.5" with bass down to an incredible 40 Hz. Maximum power capability is 200 Watt, 50 Watt RMS. These custom designed, very high performance 4" speakers are an excellent choice for Personal Watercraft, ATV's, Motorcycles and small boats. In addition, High Performance 5 1/4", 6x9" and 10" speakers are available in your choice of color, black or white.
*U.S. AND FOREIGN PATENTS PENDING*
Here's a look at the customized features:
DESIGN FEATURES:

EXTRUDED ALUMINIUM CHASIS
Powder Coated, Silk Screened

FULLY WATERPROOF
Mounts anywhere, can be exposed to weather

LOW POWER DRAW - UNDER 3 AMPS!
Perfect for Personal Watercraft, Motorcycles, ATV's

DIGITAL AMPLIFICATION - TRUE 18 WATT PER CHANNEL
Same performance as a traditional 80 watt

REMOTE OPERATION WITH SEALED PUSH BUTTONS
Control Power, Volume & Mute Function from any convenient location.
Use power switch, or connect to remote power up source

6 ft. SOURCE LINE WITH GOLD PLATED 3.5 MM JACK
Plugs into your MP3 Player or other portable music player

AVAILABLE GOLD PLATED ADAPTER 3.5 MM – RCA
Connects to marine stereos with low level outputs

8 ft. PVC JACKETED BATTERY LEADS
Internally fused, just connect to the battery

8 ft. SPEAKER WIRE LEADS
Marine grade tinned wire included for the speakers

GOLD PLATED TERMINALS FOR CONNECTING WIRES
100% free from corrosion

THERMAL, POLARITY & SHORT CIRCUIT PROTECTED
No accidents during installation

MARINE GRADE WIRE
All necessary wiring is included and corrosion resistant

ONE YEAR UNCONDITIONAL REPLACEMENT WARRANTY
This product is essentially "hand crafted" for an audio enthusiast. The process of building each unit includes many steps, which are performed by skilled people, not mass production. To produce a truly waterproof and corrosion resistant product, epoxy encapsulated circuitry; gold plated terminals; tinned wire; sealed switches and other valuable components are utilized. The retail price of our system will be $999.00 AUD which includes one amplifier, a pair of 4" high performance speakers, sealed switches and all necessary wiring. Proper installation does require some soldering.
NOW SHIPPING!
CLICK HERE TO Check out the INSTALLATION INSTRUCTIONS
WATERPROOF SPEAKERS

Please notice we said Waterproof,
NOT

"Water Resistant"

Our speakers are very high Performance, full range, custom designed
to withstand a harsh marine environment. In addition to sealed voice
coils, Neodymium magnets are utilized to maximize efficiency.

Simply put, these are the finest marine speakers ever made!

Our audio systems include one amplifier and your choice of speakers.
4", 5 1/4", 6 x 9", & 10" are available in Black or White. More color
choices may be available in the future, including Stainless Steel.

The number 1 question we get from personal watercraft owners is how fast can you go
and still be able to hear the music? The answer is 60 MPH before wind becomes a factor.
In order to achieve this with a 4" speaker, we designed the suspension (the in / out travel
of the cone & voice coil) to be 1.5" which allows you to project sound waves about 10 times
greater than a typical 4" speaker. Here's a side view of a speaker without a cone, which also
shows how large the driver is. Incidently, each speaker weighs just under 3 lbs.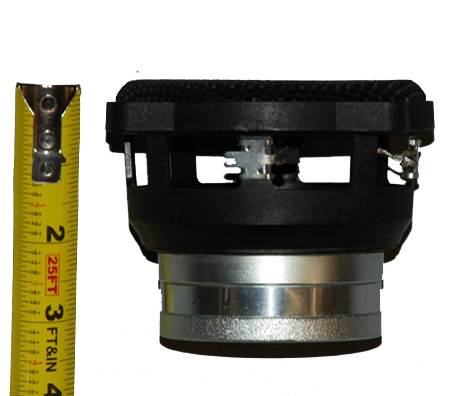 Here's a look at all of the various sizes. These speakers are only available with
the purchase of a Full Wave Audio system and not sold separately.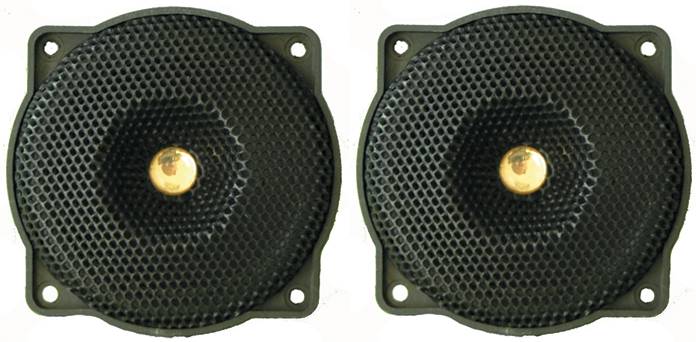 4" 80W cont / 200 W max 40Hz – 19kHz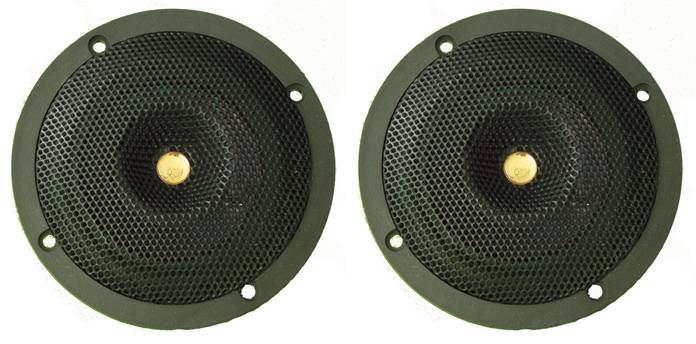 5 ¼" 80W cont / 300 W max 34Hz – 19kHz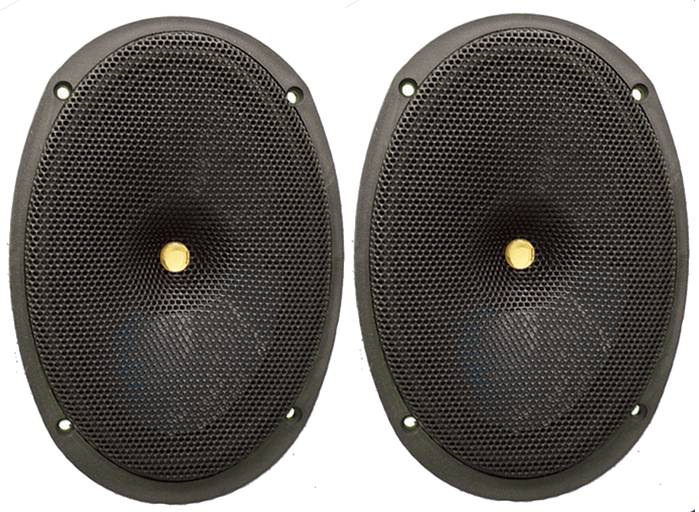 6 x 9" 80W cont / 300 W max 34Hz – 19kHz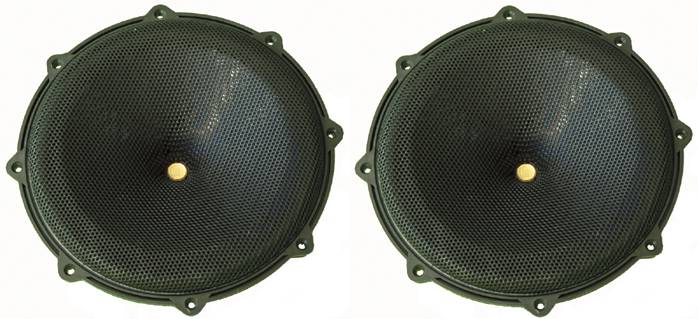 10" 100W cont / 400 W max 30Hz – 16kHz

AUDIO SYSTEM ACCESSORIES

Here you'll find some accessory items for our audio system. If you're installing a system
on a boat, we have Y adapters for connecting the Amplifier to a boat stereo, and larger
wiring packages available. In addition, we will try to bring you special deals on Waterproof
cases for various Satellite Radios and other Music players. Also, ckeck out our "other
products" page for some very remarkable watercraft products.



Stereo Y adapter 3.5 mm Female - (2) RCA Male

This cable is useful for connecting our Amplifier to any music source with low level outputs.
Most marine stereos, satellite recievers, CD players etc., have low level outputs. Please check your owners manual to be sure. We had these adapter cables custom made because they don't exist in marine grade. These have gold plated connections and are made with marine grade (tinned) wire so they won't corrode. Price is $50 AUD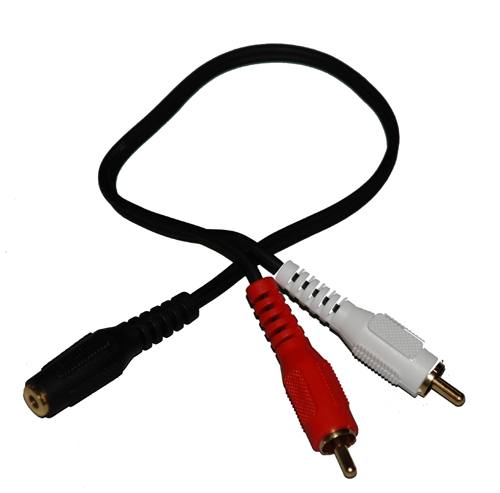 Accessory Wiring Upgrade Package

For applications such as boat, additional wiring may be usefull.
This is an upgrade package that includes a continuous 40 ft. roll of speaker wire; 20 ft. of 2 conductor power switch wire, & 20 ft. of 4 conductor wire for the Volume / Mute switches.

Please contact us if you need a custom size for your application and we'll get you hooked up with what you need at a reasonable price.

Price: Additional $60 AUD to any kit price.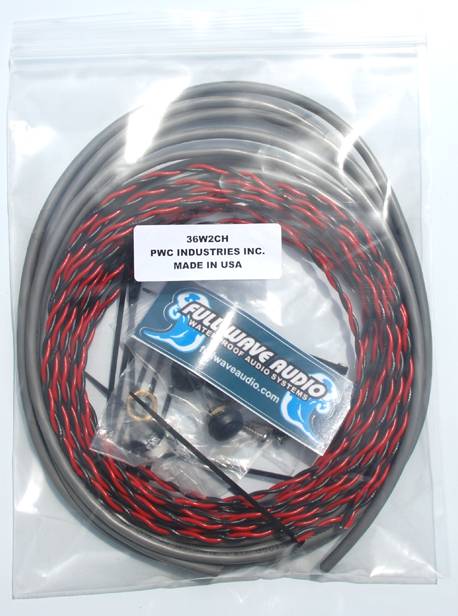 Otterbox for 20 GB Ipod
For those who may need a waterproof case for their MP3 Player,we will ocasionally post specials on various brands we find and offer them here at a discount for your convenience. We currently have cases for 20 GB Ipods available. (20 GB Only) Price: $50 AUD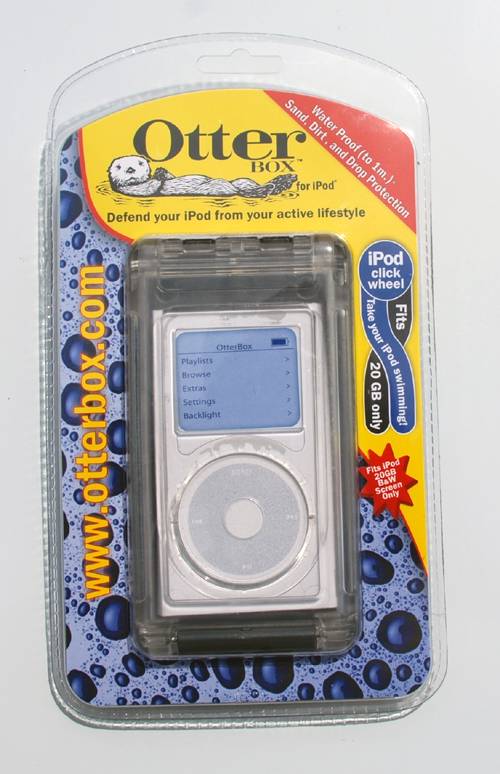 Don't forget to have a look at our other products for
some very remarkable marine accessories.