Reduce unwanted scratches and gouges on bottom of your boat hull using one of our WIRELESS REMOTE CONTROL WINCH UPGRADES for your Trailer Winch and be able to single handedly be anywhere around your boat and trailer during high winds or rough water while winching your boat up on the trailer by hitting the remote control which is just like a key fob remote to the alarm of your car! You can now confidently retrieve your boat in bad weather at the windiest of ramps ON YOUR OWN!
Also, install another one on your Anchor Winch - Don't pay seven or eight hundred dollars for the brand to match your winch! Be anywhere on the boat and drop your anchor or raise it regardless of where you are and what you are doing. In fact, one of our customer's who anchors his boat rear to the beach pull's his boat in and out from the beach without even getting on the boat
Or use one of these on your 4WD Winch! Any winch that uses solenoids to control it can have this upgrade!
If your trailer winch does not use solenoids(most don't) then buy the solenoid controller pack below as well - again don't pay several hundred dollars for this unit either! The remote control upgrade plugs straight into this box directly!
The Upgrade Allows the remote and safe operation of any winch that uses solenoids to operate.
The remote can operate up to 50 meters away from the mounting location! I have personally tested it and gotten a much longer distance.
The remote has two buttons - up and down.
The remote is fitted with a long life battery.
The receiver comes with a 1.5 metre re lead so you can locate it well up and out of the way or in the cabin.
The unit comes with the female plug so that it can be set up as a "removable and transferable unit".
Each unit is supplied with comprehensive fitting instructions.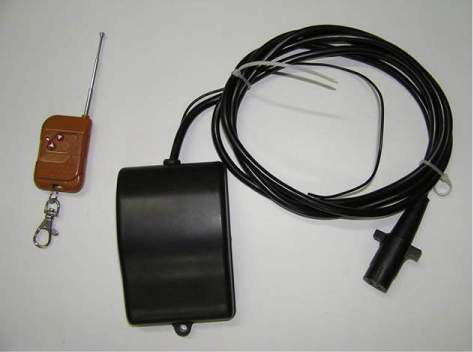 Click here to BUY NOW at our on-line store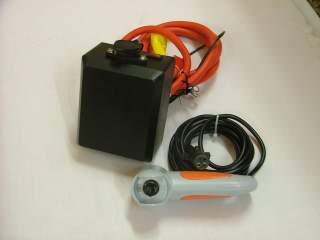 FEATURES:
Low Profile Winch Controller
Controller mounted isolation switch
Cabled remote
Controller housing
*** Wireless Winch controller compatible
Click here to BUY NOW at our on-line store