Here's some video of a jet ski with a light kit installed. Click anywhere on the image to open or download the file. This video is 2.1 MB and a .WMV format which should play in windows without any problems.
Thanks for your interest!
Click here to BUY NOW at our on-line store
Click on the picture below to see the
Jet Ski Brake Light Video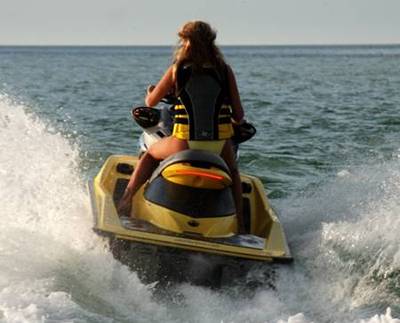 Third Brake Light Video

Here's an Apple Quicktime Video of the third brake light in action, installed on a pair of awesome Kawasaki 250 Ultras! This video shows how well you can protect your ski(s) while towing. Apple Quicktime is required for playback. File size is 2.7 MB. The video is courtesy of Jim Hughes, S.C.

Click Brakelights.mov to check it out!